On Thursday, June 26, 2008, more than 300 pro-Israel advocates gathered at The Spertus Museum for CityPAC's biennial Henry M. (Scoop) Jackson Award event. This year's event recognized three community leaders for their commitment to pro-Israel activism. Michele Sackheim Wein and Joe Wein were honored with the Scoop Jackson Pro-Israel Advocacy Award and Rabbi Asher Lopatin received CityPAC's Community Leadership Award.
CityPAC was also pleased to welcome its keynote speaker, Mr. Yossi Klein Halevi, a Jerusalem-based writer and reporter, who provided both historical perspective and on-the-ground insight on the current situation in Israel.
On behalf of CityPAC's Board of Directors, we thank all who made this evening possible. Because of the generosity and commitment of so many, we were able to raise more than $100,000 and continue our efforts to support members of, and candidates for, the United States Congress, who are committed to supporting a strong and enduring relationship between the United States and Israel.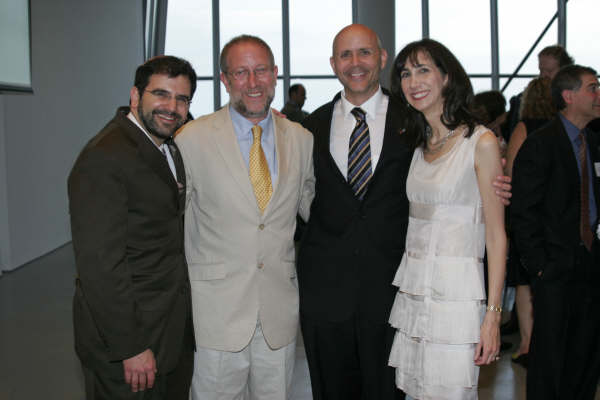 Honorees Joe Wein, Michele Sackheim Wein and Rabbi Asher Lopatin with speaker Yossi Klein Halevi
Photos by DejaViewsUSA.com